At Lone Shark Games, we celebrate individuality while enjoying the benefits of collaboration. Our culture channels our differences and wide-ranging skills into great gameplay. In the spirit of innovation, we create and collaborate together.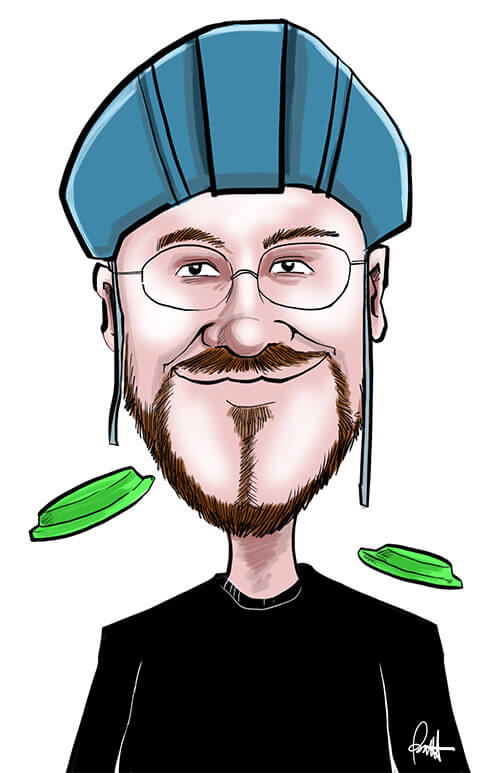 Chad Brown
Chad is a veteran of computers, puzzles, games, events, and organized play (don't let the name fool you - it's not that organized!) from Boston, San Diego, and Seattle. As a game designer for Lone Shark Games, he spends most of his time building the Pathfinder Adventure Card Game and Apocrypha Adventure Card Game. He is also the lead developer of Thornwatch. He can be reached at @chadpbrown.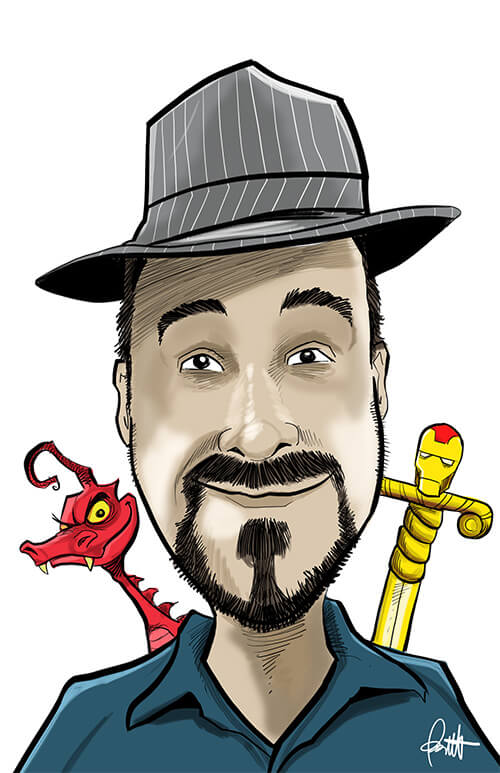 Keith Richmond
Keith Richmond has helped design and develop for the Pathfinder Adventure Card Game, Apocrypha, Betrayal at House on the Hill: Widow's Walk, The Ninth World, and Thornwatch. When he's not at a convention, he can usually be found calling into meetings and/or playing games from one of his computers in the comfiest available chair. Keith helps represent Lone Shark's East Coast presence in the remote and sometimes tundra-like outpost of Boston. His most notable previous work was Dungeons and Dragons related, including the Epic campaign for Living Forgotten Realms, design and support for the D&D Miniatures game, and forum moderation for Wizards of the Coast and ENWorld.  He can be readhed at @keithrichmond.
Liz Spain
Liz Spain designs games and specializes in weaving rich themes into the whole game experience. Beginning in 2009, she has worked in a number of roles for game companies such as Harebrained Schemes, Flying Frog Productions, and Aesterlight Studios. She has designed and organized live-action and escape room games across the United States and Canada. Incredible Expeditions: Quest for Atlantis, a steampunk exploration game, was her first solo board game design project. Today, Liz is the Card Shark, designing the card mechanics for games such as the Pathfinder Adventure Card Game and Apocrypha. She can be found at @voodoobunnyliz.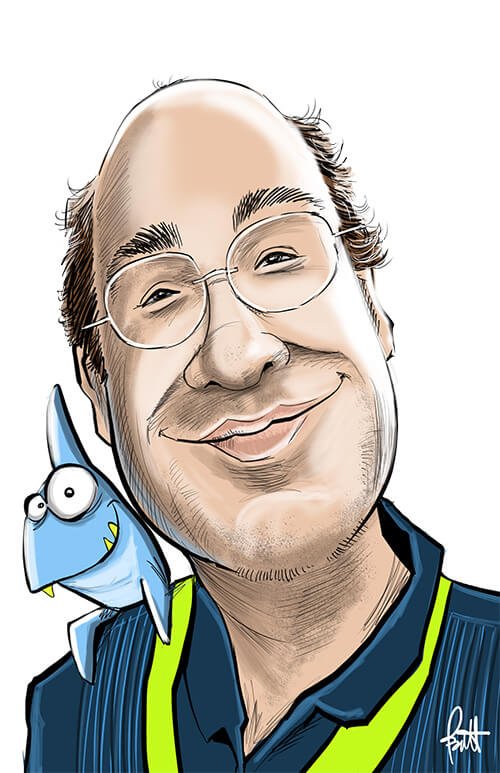 Mike Selinker
Mike Selinker is the co-founder and chief creative officer of Lone Shark Games. He's the co-creator of the Pathfinder Adventure Card Game, Lords of Vegas, Unspeakable Words, and many other games, as well as the author of the books Puzzlecraft, The Kobold Guide to Board Game Design, and the interactive puzzle novel The Maze of Games. While at Wizards, he helped design and develop games like Betrayal at House on the Hill, Risk Godstorm, and Axis & Allies, and was a creative director on 3rd edition Dungeons & Dragons. He can be found onstage at events like w00tstock, manipulating the masses with ARGs like the Cards Against Humanity holiday game, and at @mikeselinker.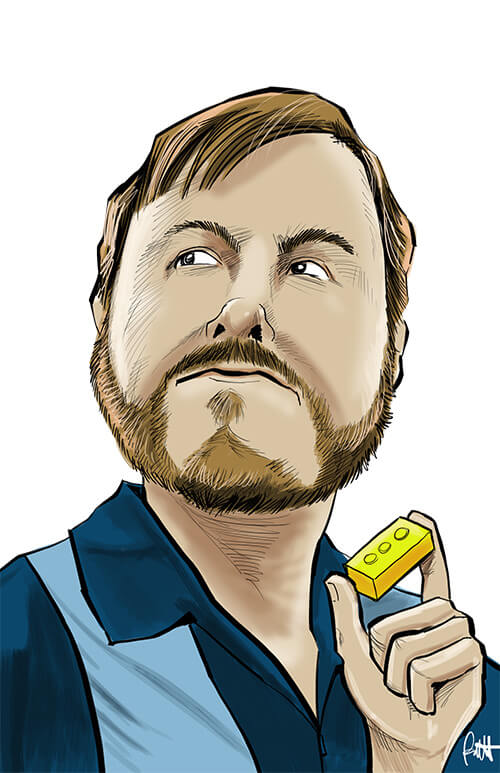 Paul Peterson
Paul Peterson started his game design career at Wizards of the Coast working on Magic: the Gathering, Pokémon, and his card game, Guillotine. Since then he moved between the worlds of electronic and tabletop games designing everything from a massively multiplayer roleplaying game to a virtual world for girls to a collectible poker chip game. He is a designer and developer on the Pathfinder Adventure Card Game, as well as designing Smash Up, Running with the Bulls, and co-designing Unexploded Cow and Pairs. He also drives a really swank Mustang. He can be reached at @warewolf00.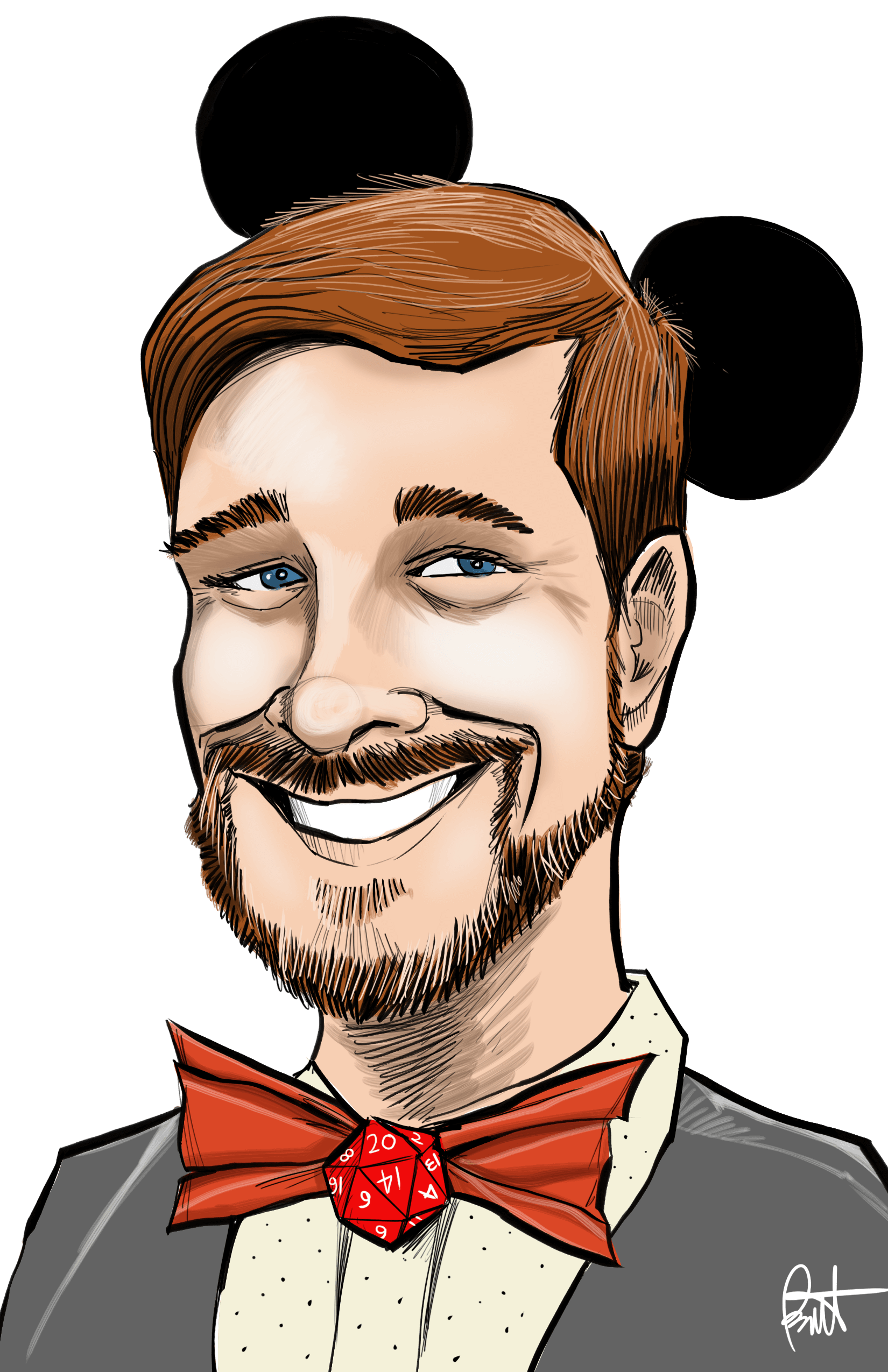 Rodney Thompson
Rodney Thompson has been designing games professionally for over 15 years. His design credits include the Saga Edition of the Star Wars Roleplaying Game, the 5th edition of Dungeons & Dragons, Lords of Waterdeep, Tyrants of the Underdark, Dusk City Outlaws, and Spectaculars. When not working on Thornwatch, you can find Rodney at Bungie, working on the Destiny franchise. He can be reached at @AntarianRanger.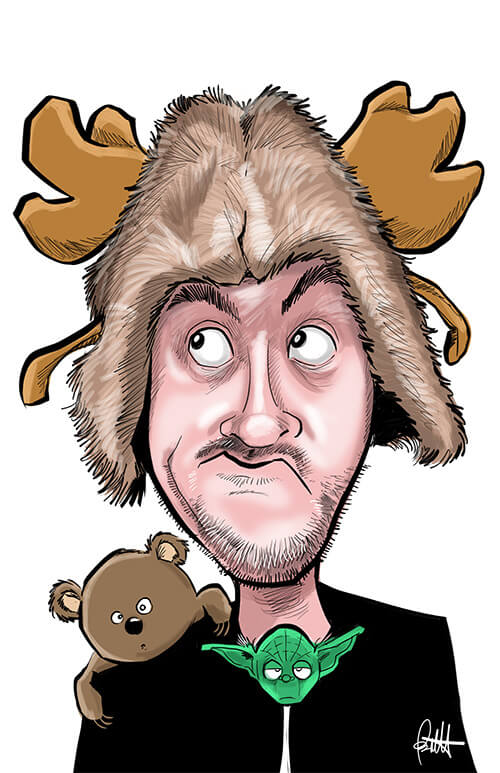 Shane Steed
Some say he escaped, all we know is that he showed up here.  As our Operations and Events manager, Shane gets to combine his previous experiences in video game retail, information technology and herding cats.  Often referred to as the "glue" of Lone Shark, he works to help maintain internal systems so we can do neat things like send emails, write blog posts and send you cool stuff.  Externally, he is responsible for getting us out in the world and dazzling folks with our awesome event experiences.  He does all while toting around his game console and staying current on the latest and greatest of the video game world.  Shane can be reached at @LoneSharkShane.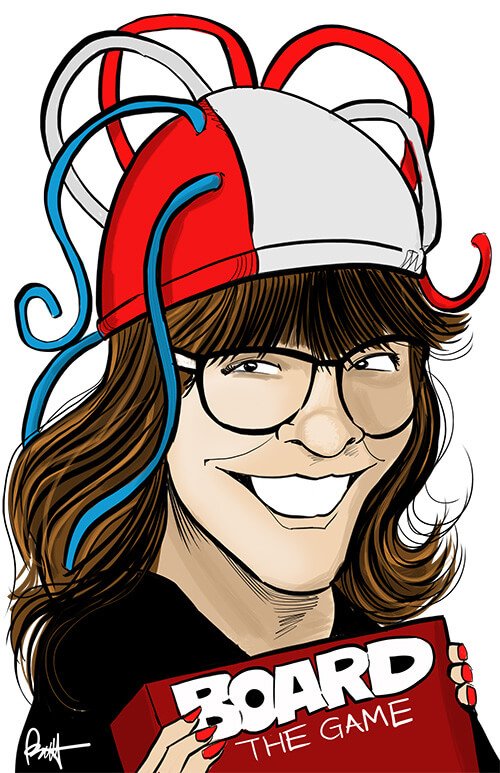 Tanis O'Connor
Tanis's love of games and puzzles began at a young age, when she figuratively devoured the pages of GAMES Magazine with her grandmother. (Paper, it turns out, tastes bad.) She's designed and run three MIT Mystery Hunts, developed rules and edited content for Dungeons and Dragons with Wizards of the Coast, played an evil corporation in a coast-to-coast hunt for escaped organ renters, edited The Maze of Games puzzle novel, established the Pathfinder Adventure Card Society, Paizo's organized play campaign for the Pathfinder Adventure Card Game. She can be reached at @lemurtanis.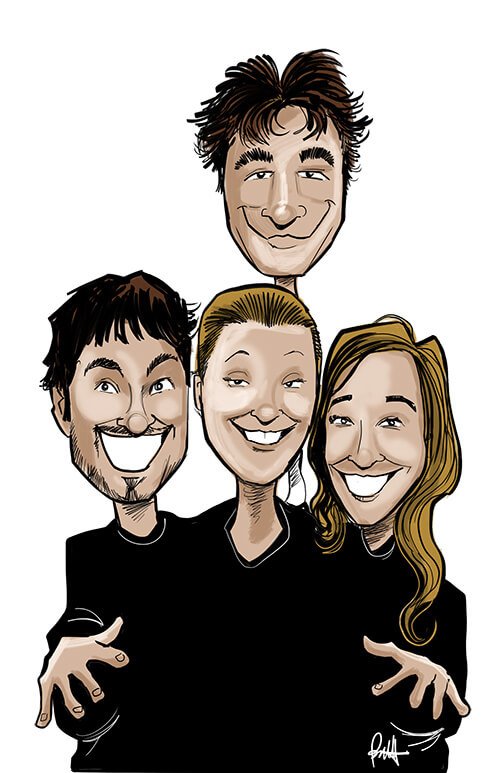 Interns
At Lone Shark Games, we harness the power of youth and exuberance to do such thrilling tasks as prototype creation, programming, and doing whatever we ask them to do. This picture is of our first big group of interns (Javier, Lucy, Thomas and Aviva) who blazed the trail for more great interns to follow. If you are interested in being an intern at Lone Shark Games, please check with your school internship office.
Sharky McSharkerson
Sharky has had an incredible life, having made it here all the way from the Great Barrier Reef where he started a movement that would later make its way into mainstream media called "Fish are Friends, Not Food." Besides his very sharp wit and carnivorous love of tofu, Sharky brings to LSG a unique perspective of how important it is to really listen to each other instead of just eating the competition. His job is to answer all of your email, but cut him some slack, because he doesn't actually have hands.
Images by Len Peralta and John Kovalic