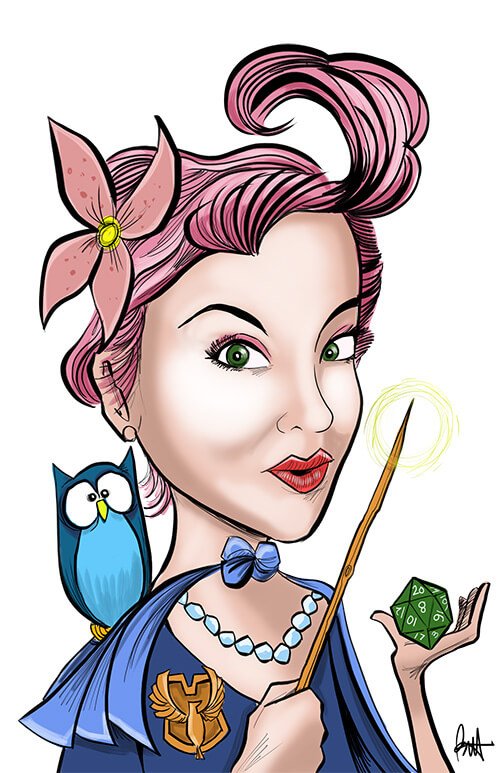 Elisa Teague works at Lone Shark Games as a game and event designer. Previously working for Playroom Entertainment and consulting for both game companies and inventors, she has had a hand in the design, art direction, development and production of over 100 games, with her most recent game designs
Geek Out!
and
Geek Out! Pop Culture Party
coming out in the last two years. She was the graphic designer on
The Maze of Games
and is one of the authors and editor for
Girls on Games: A Look at the Fairer Side of the Tabletop Industry
. Known as "The Lizard King," Elisa prides herself on juggling work and family, while taking part in all things games and geeky, from decade-long D&D campaigns to cosplay and more. She can be
reached
at
@geekypinup
.